To avoid chapped or even cracked feet, you need to take care of them on a daily basis… with the right products! Here are a few tips for soft as silk feet.
The foot is a complex limb, with 27 bones and lots of joints. On a daily basis it is extremely solicited, which explains why so many people complain of foot pain. What about dry feet? Women and men are all just as susceptible to experience them, if women are a bit more sensitive – notably because of open shoes!
The foot, an area naturally subject to calluses
Dry skin on the feet is quite a common occurence. Indeed, the foot is naturally poor in sebaceous glands, which nourish the skin and avoid drying out. What's more, with age, feet produce less and less sebum and become more and more dry.
Contrary to what we may believe, sweat doesn't avoid dryness. The most sensitive part is of course the heel, on which we can find heel calluses, which, if not treated, can cause cracks then crevices – which can be very painful.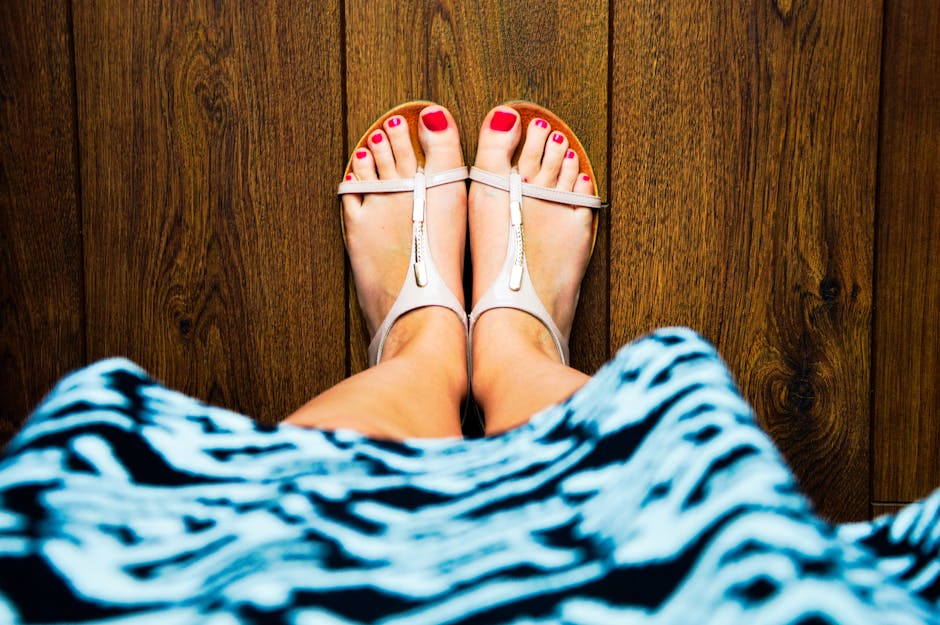 Hyperkeratosis – cutaneous dryness – is due to excess pressure on the heel: skin tries to protect itself and creates calluses. If there is too much callosed skin, there is a risk of cracking. As long as cracks remain on the surface, on the epidermis, it's superficial. But as soon as they reach the derma, it becomes very painful.
Factors that exacerbate dry feet
If some people are naturally more subject to cutaneous dryness than others, there are also some factors that further dry feet. Such is the case for wearing shoes without support or straps at the back – please banish flip-flops on a daily basis! Same for synthetic materials (hosiery) that make the skin sweat more, which on the long run dries out skin.
Age or some illnesses such as diabetes or venous insufficiencies that exacerbate skin dryness are also to be taken into account.
Certain people use an electric foot rasp every day – but the more you scrub, the more callused skin comes back! The right rhythm? Once a week and with no excess, with an electric or manual rasp in emery cloth, on dry feet rather than moist.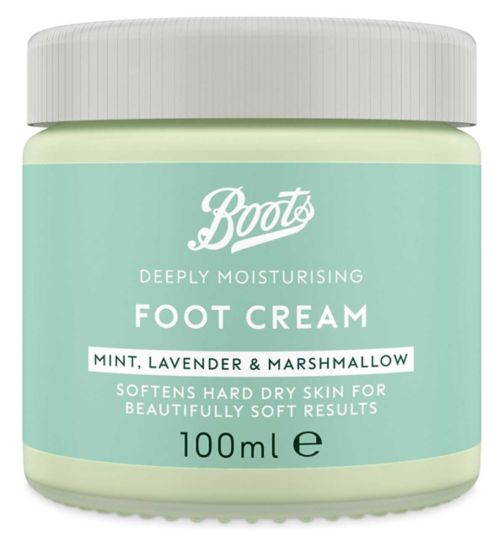 Of course, when the hyperkeratosis is too important, the best to do is to consult a podiatrist for more advanced treatments.
What product to prevent and repair dry feet and heels?
To avoid hyperkeratosis and painful calluses, there are numerous creams, scrubs and other specific masks to apply on a daily basis – as you would for your face or
your hands
. If hyperkeratosis there is, prefer a choc treatment, with a  very rich and strong cream to apply on feet. The rest of the time, apply cream enriched with moisturising and nourishing ingredients (urea, shea, cold cream…) to soften the skin. A little tip: slip on some cotton socks on creamed feet before going to bed!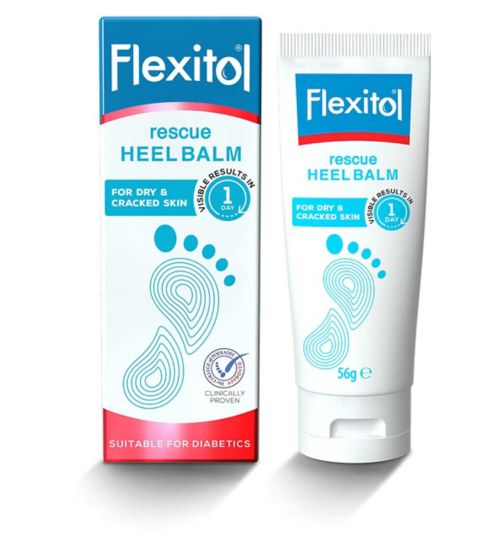 Finally, to treat crevices, there are no cosmetic miracles: podiatrists usually prescribe varnish like gels that allow the foot to heal.
Two homemade recipes to take care of dry feet
Sweat fosters dryness, so it is necessary to treat it, even if it is not simple. The miracle recipe? A foot bath with two or three tea bags infused in lukewarm water. Leave feet to soak for 15 minutes before carefully drying. This helps to tighten pores and limit perspiration.
To exfoliate dry feet, here's a recipe with olive oil and coarse salt: Rub gently and there you go, soft feet. To moisturise, a ripe avocado will work miracles. As for people who suffer from venous insufficiencies – which causes skin dryness – they can try the Scottish shower: alternation lukewarm and colder water and finishing with cold water.